Photographer: Dan Prince

(Shared in it's entirity to be saved for posterity)

Screenwriter hopes new BBC production, called Care, will spark debate on growing social problem
Source: Jimmy McGovern: 'We can't dodge the issue of care for the elderly any longer
The screenwriter Jimmy McGovern has called for a national conversation on attitudes towards care of the elderly and infirm, saying politicians needed to stop "dodging" the issue and that more television dramas should tackle such social problems.
McGovern, the writer behind award-winning programmes such as Cracker, Hillsborough and last year's drama Broken, has made Care, a 90-minute production for the BBC. It tells the story of a single mother who has to care for her elderly mother after she has a stroke and develops dementia, and how the local health authorities refuse to take responsibility.
"I know we've got Brexit and all that going on but it would be great if this drama helped to start a debate about care," McGovern told the Observer. "It's a question that needs to be addressed rather than dodged, as it is now."
Care, which stars Alison Steadman, Sheridan Smith and Sinead Keenan, is loosely based on the experiences of McGovern's co-writer, Gillian Juckes.
McGovern said: "I was interested in the way her work tackled the hoops you have to go through to get care for somebody. We have featured millions of dementia stories in Moving On [McGovern's successful daytime BBC TV strand] but they're all about the onset and how people cope. This stood out because it was about the hoops you have to jump through to get your mother into care."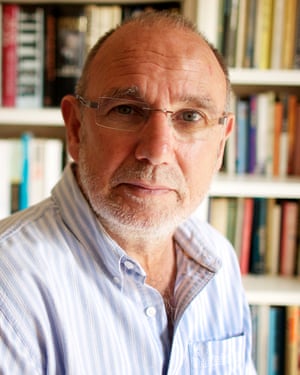 Like last year's Broken, which told the story of how a parish priest, played by Sean Bean, affected a troubled community's lives, Care deals with big issues in an intimate character-driven drama. "Social issues are where my mind is right now," said McGovern. "It's a shame that more dramas aren't tackling those sorts of story,, whatever genre they're in. Because a big problem in writing television dramas is a sense of structure – how are you going to tell the story?
In crime dramas, it's all there already – the perpetration of the crime, the discovery, breaking the news, the arrest, the trial… If you're riding that gravy train, you're duty-bound to say something significant about the human condition. The rest is so easy that you should do or say something that matters. In Cracker we used to have flights of fancy the whole time because the other stuff looked after itself.
At the heart of Care is Jenny (Smith) and her battle to convince various authorities that her mother (Steadman) is not well enough to be left alone at home. McGovern says it is this tension between what constitutes care and what constitutes treatment that he would like to see more widely debated.
"It's the core of the film," he says. "I found while making it is that there's a massive difference between treatment and care. Treatment is something that can get you better, but care is just care – looking after someone. But if treatment can't get you better, you shouldn't be in hospital. That's central to this piece – that people are saying I know you need care but this is a hospital and if we cannot make you better we'll kick you out. We need the beds.
"It's the same with palliative care – you shouldn't be in hospital for palliative care when there are other people who can be cured. It's ruthless but it's so essential."
With such an emotive subject McGovern admits that casting was crucial. "The likes of Sheridan, she's just so human and people will watch her because they love her," he says. "There's a scene where her sister says the best thing a mother can do for her kids is die and Sheridan just says you're so wrong and it's a lovely little exchange because there's so much that's not being said. She's very touching, very human, she does the pain wonderfully well. Similarly with Alison, she's so impressive because she's pitched it just right. It would be really easy to go over the top and she doesn't and that's why it works."
McGovern is working on two further projects. One, a new series that he hopes Sean Bean will star in, is some way off and will tackle "a huge social issue. I can't talk about it now but it's something that's been ignored for far too long". The other has been given the green light by the BBC and is a dramatisation of the racist murder of 18-year-old Anthony Walker in Huyton, Merseyside in 2005. "I can't write two things at the same time," McGovern says, "and right now Anthony is in here [he points to his head] and I've got to let his story be told."
Despite being one of the few writers tackling social issues and place working class stories centre stage, McGovern says it would be a mistake to see his work as political: "If you look at a writer like Jim Allen [who was behind Days of Hope, Raining Stones and Land and Freedom] then I'm no such thing. It just happens that I write about people with problems and because those problems are rarely seen on TV, it's seen as political. It's not – it's about characters and stories that need to be told."
Care was on BBC One on Sunday 9 December, 9pm. Link to You Tube – when available.