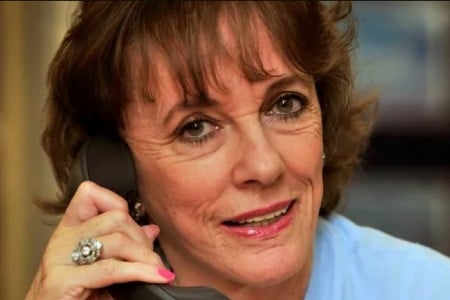 The Silver Line
The founder of The Silver Line Dame Esther Rantzen shared that she was feeling deeply lonely.
Following the death of her husband Desmond Wilcox, Esther found herself alone for the first time. She was 71.
She shared her experience in The Daily Mail and was inundated with responses from older people who felt she was telling their story too.
In 2012, Esther received a letter from someone who described her experience of living alone as an older person. The writer explained how despite being a bubbly, positive person with family nearby, she'd often go days without speaking to anyone. She was afraid of burdening others and described her struggle with isolation and intense loneliness.
The taboo of loneliness.
Esther was moved by the writers' experience.  She felt it was wrong that someone had to put up with those feelings for simply being older and living alone. Why should being lonely be taboo? Subsequently, Esther spoke to other organisations and decided to establish a phone line service. The Silver Line.
The Silver Line Helpline opened its lines to older people across the UK in November 2013. Since its first call, its dedicated team of call handlers have spoken to millions of elderly people.
The function of the Silver Line.
The Silver Line Helpline has three functions to support older people:
Firstly it offers a vital befriending service 24 hours a day, 365 days a year,
Secondly, it offers a sign-posting service to callers. It can refer people to a variety of services that exist around the country
The Silver Line is there to help callers who have been victims of abuse and neglect, signposting them to relevant agencies.
The danger of loneliness.
Loneliness has been linked to reduced lifespan.  It causes depression which can increase the risk of dementia and other physical illnesses. Some people don't eat well leading to malnutrition. Some people use alcohol to dull the pain they feel.
Loneliness in old age is only set to increase as we all live longer and our loved ones have busy lives often working two jobs to make ends meet. Who knows when we may need some support? The Silver Line phone number is 0800 470 80 90